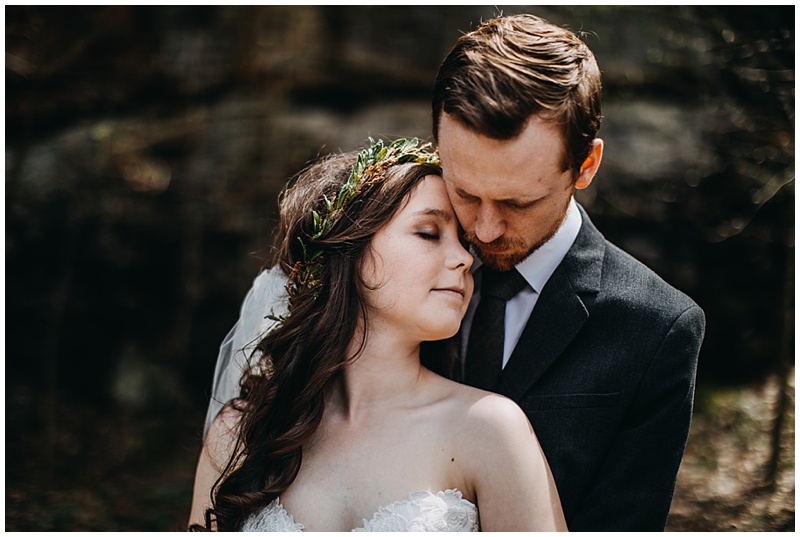 It's been way to long since I've blogged! I'm sorry guys! I've been so busy with so many beautiful weddings and adventures and I will try to keep you better updated starting off with Angel and Jon's heartfelt and intimate backyard wedding. Angel and Jon have such a special love story. They met at Shepards Camp which is a camp with a special purpose of caring for and loving those this world usually neglects. They fell in love there and are now living and working there full time. That friendly and loving community is a big part of their life and as is only right was also a big part of their wedding day. They also chose to celebrate their day in Angel's parent's backyard and it could not have been more perfect.
The love and respect Angel and Jon have for each other really touched me. Their is a deep affection for each other there that no storm of this world can break and that warms my heart. Marriage is a beautiful union that the world seems to have less and less respect for so it's such a breath of fresh air to work with couples who really love and value each other and marriage as Angel and Jon do. And any couple who blasts The Greatest Showman and has a sing/dance off with their guest will automatically become my favorite! Hahaha but seriously. I about died of happiness.
I am so passionate about intimate weddings because they are all about celebrating the best day of your life with all of the people you love the most. No stress no big show just real and raw beauty. It's truly such an honor to be trusted to document something to intimate and special. I'll never get over that thrill. And with that I will let you scroll through and enjoy this lovely day. Enjoy!